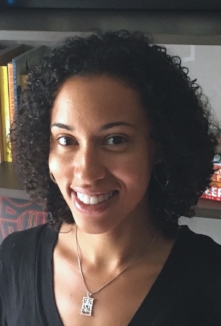 Milissa McClaire Gary; Director
Milissa is a Chicago native and mother of two young boys with 14 years of professional experience in education. She is a National Board Certified Teacher with a Masters in Educational Research and Policy. Milissa currently works as an education consultant specializing in coaching, mentoring and professional development. Her current and previous career experiences have allowed her to dig into recent research, brain science, and innovative ways educators nationwide are guiding learning with authentic, student-centered curriculum and experiences. Milissa is dedicated to creating this type of learning environment for her sons and making it accessible to other families in the community.
Sarena Griffin; Director of Curriculum & Research
Originally from Seattle, Sarena has over a decade of teaching and leadership experience in Chicago. She's an award winning educator and former Chicago Teach Plus Fellow. Sarena asserts that "school doesn't have to look like school."
In her free time, she loves spending time with her husband and their three year old son in their Chatham home. As a founding parent, she believes that this is the type of school that she would have thrived in as a young learner. She is excited about working with Nautilus and the amazing families that make up our community.
Lauren lives on the south side with her three boys. She has a Bachelor's in Elementary Education and was previously a reading/writing teacher. She has always believed that children must own their learning in order to thrive and learning through inquiry and play are of the utmost importance. Strongly believing in building a community, Lauren has co-founded an online support group, Moms of Beverly, and deeply enjoys being involved in her neighborhood.
Shea Gardner; Yoga & Mindfulness
Shea is a mother of 2 living on the Southside of Chicago with her family. She has over 12 years of youth programming and curriculum design experience within the Chicago non-profit and public schools sectors. She is a yoga teacher, writer, artist and co-founder of local non-profit Maroon Village.
Marina Jablonski; Art, Aftercare
Marina is a Chicago and Beverly native who has worked with children for 16 years, teaching life skills via child care, summer camp, age based sexual education and other formats. She strives to always make room for new ideas in her life and others', particularly children. Continual dedication to fostering children where they are and where they strive to be is her goal, everyday.
Sarah Briggs; Advocacy Advisor
A Chicago transplant by way of Omaha, NE, Sarah is going into her 20th year in education. Sarah has been a Special Education Teacher, School Counselor, Counseling Specialist, and most recently District Special Education Manager. She has a Bachelors of Science in Special Education and Masters in School Counseling that has allowed her to serve students in grades Kindergarten through 12th grade. Sarah is the proud mother and advocate of one son that is currently attending the city colleges of Chicago.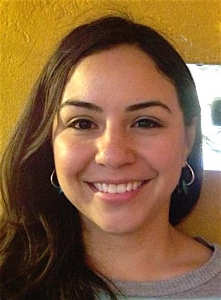 Olga Gutierrez; Senior Advisor
Olga was born in Colombia and has lived in Chicago since childhood. She currently works for Apple, where she supports the Education Team in advocacy and government relations. She has experience in the local education community, including work at Chicago Public Schools. As the Policy Advisor to the Board of Trustees at City Colleges of Chicago, she advised on financial, legal, contract, academic and other policy issues.
Terri McCabe;
Associate Board Chair
Terri is a mother of two with a background in education. She feels passionate that school environments should support various learning styles and allow children to utilize their personal strengths to drive their own learning. Terri has a Masters in Early Childhood Education, and previously worked as a Pre-Kindergarten Teacher. She is currently the Director of Education and Training at Core Fitness and Physical Therapy in Evergreen Park.